Oil Chillers – Compact Cube Range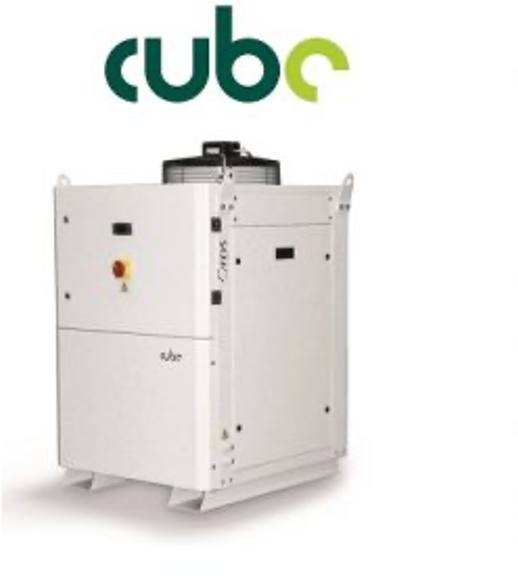 The Cube range of compact process oil chillers are fridge based industrial cooling systems designed for 24/7 heat removal and temperature control. Our units offer a fully self-contained solution, including compressor, evaporator, condenser and expansion valve. Varying configurations are available including coolant tank and oil pump, coolant pump only or tank only, dependant on the process being cooled.
A wide range of standard options are available for the Cube range of compact process oil chillers, including: optional fan design for ducted air extract, inverter fan speed control, inverter pump speed control, inverter compressor speed control, ambient tracking, -10C / -20C low ambient trim, low coolant temperature pack, tropicalised ambient trim, 24V DC auxiliary, remote key keypad, MODBUS, soft start regulation, coolant by-pass valve, coolant particle filters, low coolant flow alarm, stainless steel coolant circuit, 304 stainless steel case, special RAL colour, anti-vibration mounts, cataphoresis pipe treatment, special condenser fin coating.
The Cube range of compact process oil chillers are suitable for a wide range of industrial applications, including, milk and dairy cooling, laser equipment, dynometers, blow moulding, meat mixing drums, resistance welding, vacuum chambers, film forming, brewery and wine, digital printing, furnaces, machining centres, air compressors, electroplating baths, reactor vessels, vacuum forming, HF equipment.
Cooling capacity from 0,89 kW to 17,2 kW
14 models
Refrigerant R513A
Reciprocating or scroll compressors
High efficiency coaxial tube in tube evaporators or plate heat exchanger
Mono-phases and three-phases models 50/60Hz
Non ferrous circuit